Weekend Blitz
A round-up of the best things about the past week
Best Husband
It was our second anniversary this week!  So I took the day off, and we had a very relaxed winters day, with both lunch and dinner out, a massive walk, and curled up together on the sofa watching Home Alone.  My husband is ace!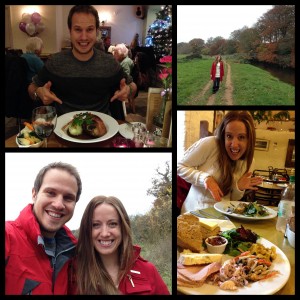 Best Late Night Shopping
Now, it's no Oxford Street, but a late-night Christmas shopping night is pretty big news here in my sleepy seaside town.  The bands are playing, the school choirs are singing, the shop owners are dishing out mince pies and mulled wine to anyone who wanders through or past!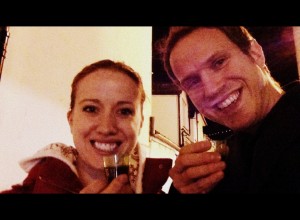 Best Random Reason to Dress Up
Husband Phil and I joined the 5k Exeter leg of the Santa Run today.  Entry monies went to the Dream-A-Way foundation, who give holidays to disabled and seriously ill people across Devon, Cornwall and the Isles of Scilly.  It got a bit hot in there.  Interesting to wear a beard though…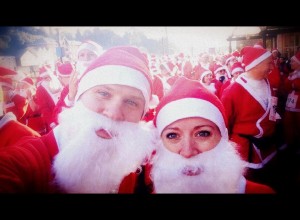 Best Ever Christmas Tree
Phil and I got our first Christmas tree this year!  All other years we'd been away from home over the whole holidays so it didn't seem worth it, but this year we got a very sweet little one and lobbed on ALL our Christmas decorations, collected from around the world and leftover from our winter wedding!