Presenting: You Had Me at Merlot!

Extra, extra, read all about it!
The secret's out – my new novel, You Had Me at Merlot, is now available to order!  It's in four parts, with Part 1 coming out on the 14th July and each subsequent part released a week apart.
Here's the blurb for Part 1:
*
The first part in this hilarious four-part digital romantic comedy, from the author of The Twelve Dates of Christmas – winner of the Novelicious Debut of the Year award.

Elle and Laurie are the last ones standing: they're single, they're not having babies any time soon and their weekends aren't filled with joyful meetings about mortgages. For Elle, this is fine – she likes her independent life, she loves her job, and she has no desire to walk down the aisle anytime soon. But Laurie wants love and she wants it now.
So when Laurie begs Elle to come with her on a singles holiday to a beautiful vineyard in Tuscany, Elle is reluctant. You Had Me at Merlot Holidays promises crisp sunshine, fun and a chance to stir up some sizzling romance. Elle has no intention of swapping her perfectly lovely life for someone else's idea of her Mr Perfect, but ten days under the Italian sun with her best friend and lashings of wine? How bad could that be?
You Had Me at Merlot is the kind of love story that will have you crying with laughter one moment and nodding your head in agreement the next. Full of sultry summer nights, hilarious moments and plenty of wine, it will warm even the most cynical of hearts and have you believing in the magic of romance (and the power of a decent glass of Merlot).
*
And here is it's beautiful turquoise-sea-coloured cover: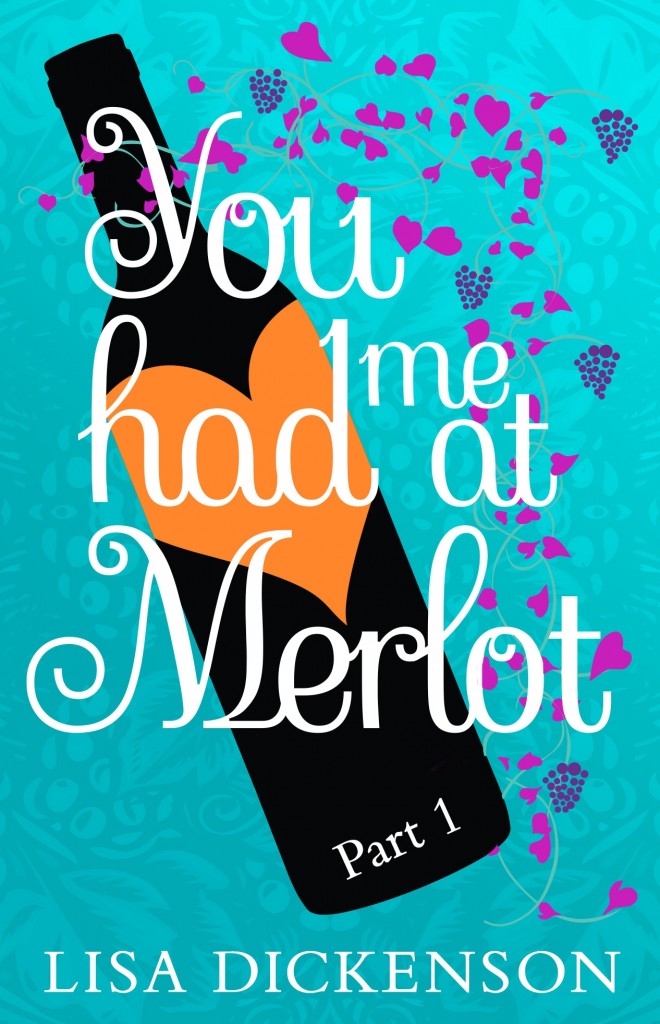 The covers were designed by the fantastic Liam of T3D (the design agency also behind this rather sparkletastic website of mine… wow I owe them a lot of favours…) in conjunction with the lovely Little, Brown.
Currently, all parts are at the top of the Hot New Releases chart for Humorous Fiction, keeping Bridget Jones warm and snug.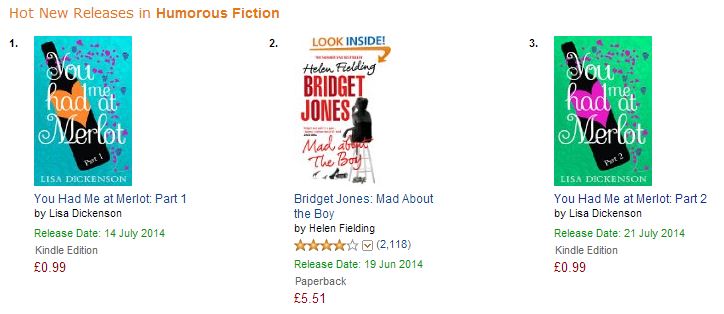 I think it would be best for everyone involved if you clicked here, here, here, here or here and pre-ordered all four, otherwise WHO KNOWS what could happen?!
L xx