More Lovely Blog Spots for Twelve Dates (and me!)
Right about here I shared with you some lovely early blog pieces about The Twelve Dates of Christmas, and now I have some more to show you, if you've got a mo.  Tell you what, go and grab a cuppa and we'll meet back here in 5…
So as I was saying, I'm now lucky enough to have been featured on a few more blogs, and have just started my blog tour.
First up, on the 23rd October, was a list of my Top 5 books over on EmmaIsWriting.  Emma has been lovely and supportive from the start, and I'll be hanging out with her again a little later on my blog tour.  She's currently in New York, and I am jealous.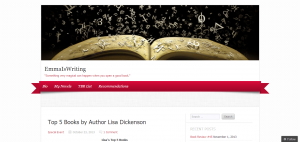 Then on the 27th October, the awesome Kevin at I Heart.. Chick Lit surprised me with this book news post.  Kevin is HILARIOUS and I can't wait to join him in December as part of my blog tour also.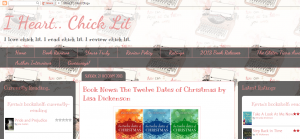 On 30th October, as day 1 of my blog tour, I trotted over to the tremendously welcoming ladies of Novelicious to discuss… myself.  Kirsty at Novelicious (that's Kirsty Greenwood, author of the fabulous 'Yours Truly') is so lovely she's having me back two weeks today for me to yabber on for the Novelicious 'My Writing Room' feature.  I'm excited!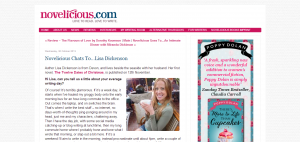 Next week I'll be chatting with Miranda Dickinson (4th November) and Kirsty from The Love of a Good Book (7th November).
Thank you bloggers, writers and readers!  I couldn't do this without you!  In the words of Britney Spears, back when she had brownish hair, shiny-fabric clothing and lip gloss galore, I was born to make you happy.
L xx