Merlot Blog Tour Round-Up #7
The You Had Me at Merlot blog tour is PRETTY EPIC.  So I want to send a big fat thanks to the following lovely lovely bloggers, who I wouldn't be able to pour You Had Me at Merlot out into the world without.  It's spanning over several posts, and here's the latest installment…
Sarah's Book Reviews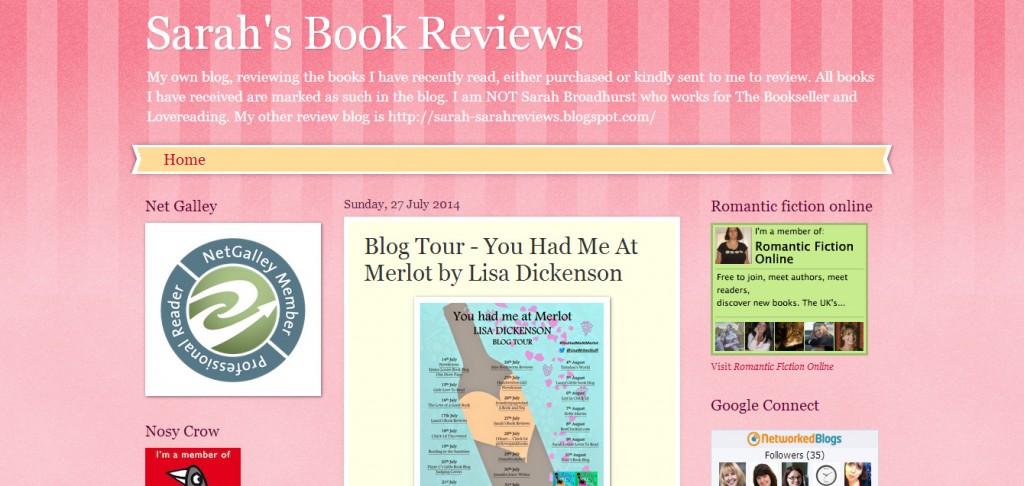 Lovely Sarah!  She was trying to have a nice, relaxing Sunday near the end of July and then over I barged onto her site.  So a huge thank you to her for her lovely, warm review of Merlot.  And I totally agree with the end bit in this excerpt:
"I loved the descriptions of the settings and surrounding area, I have never been to Italy, let alone Tuscany, but I was able to imagine the area and fall in love with the area … Dickenson's writing style ensures that this book will appeal to everyone and it would make a great film – Richard Curtis should sign up the film rights, it will make a great rom-comm chick lit film for next summer!"
I Heart.. Chick Lit

The world of chick lit would be a darker place without sparkling Kevin here to plonk smiles on everyone's faces.  On this stop I was lucky enough to have him interview me, and he totally called me Beyonce!!
Girl Loves Pink Books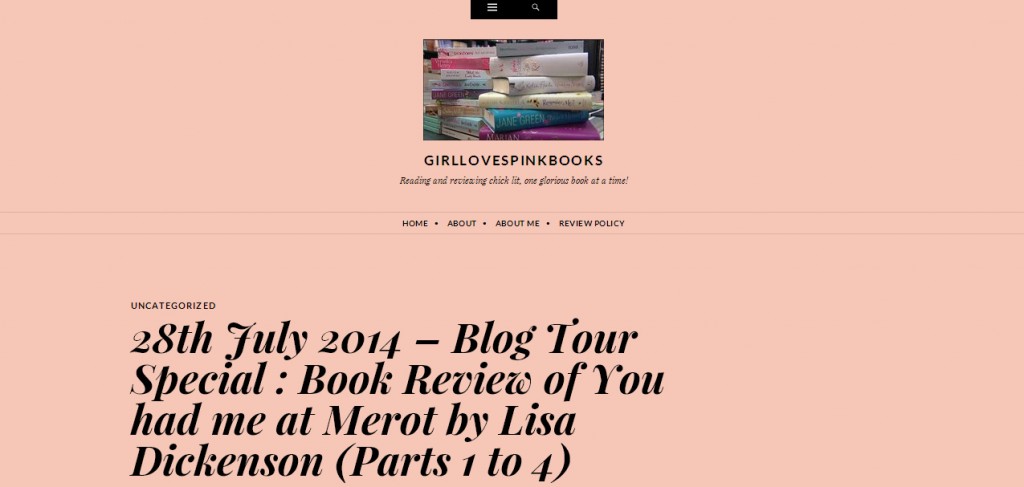 Next up was a stop on the gorgeous Kiran's Girl Loves Pink Books site (how fab is that website name?).  Big big thanks to Kiran for her lovely review…
"So go ahead, lose yourself into the pleasures and joys of a beautiful Italian wine yard, some lovely summer sunshine and a bevy of entertaining characters in this humorous tale of wino, Italian food, romance and happy endings. "
More to come…