Merlot Blog Tour Round-Up #6
The You Had Me at Merlot blog tour is PRETTY EPIC.  So I want to send a big fat thanks to the following lovely lovely bloggers, who I wouldn't be able to pour You Had Me at Merlot out into the world without.  It's spanning over several posts, and here's the latest installment…
Novelicious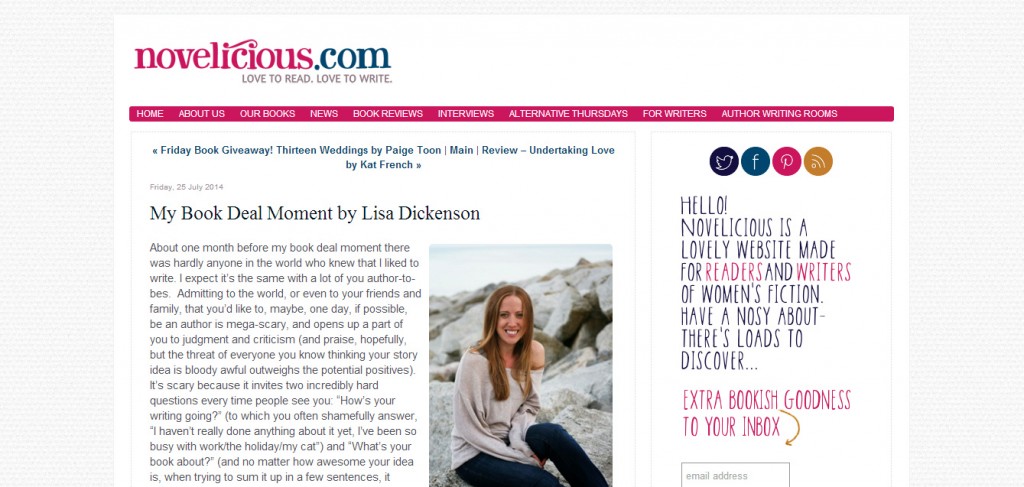 Sometimes I loiter about on Novelicious like a bad smell… this time I was back to talk about my book deal moment, which occurred with the lovely Manpreet of Little, Brown Book Group.  Have a read, if you think your hard enough.


From First Page to Last

Next stop was with fabulous Janet, on her site From First Page to Last.  Janet and I have been nattering on Twitter for aaaaaages, so it was an absolute honour to have her review Merlot.  What a gem!
"I found this to be an entertaining and funny read, indeed it made me laugh out loud in places. It also made me want to jump on a plane and head for Italy as the setting sounded divine! … This is a lovely light-hearted read, perfect for the summer, accompanied by a glass of wine of course!"
A Book and Tea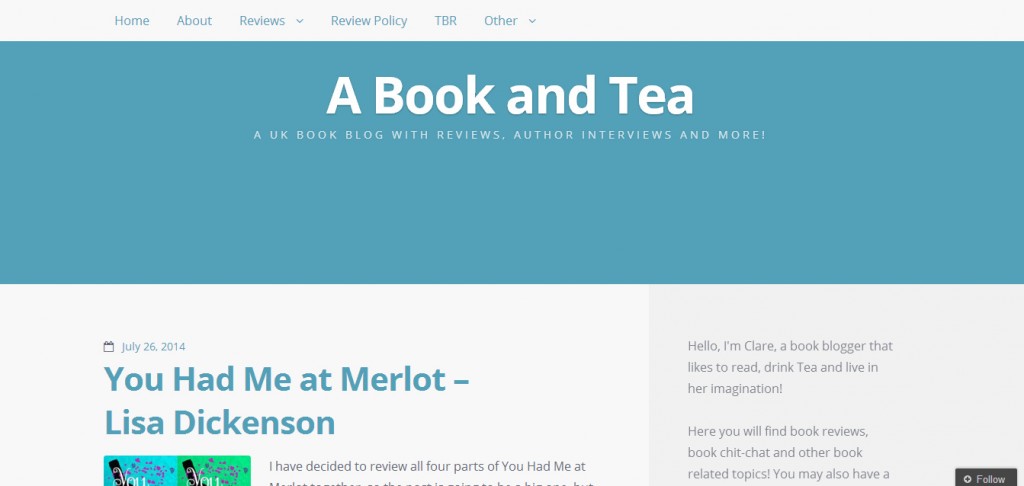 Then I shimmied off to Wales to see Clare on her lovely blog, which will be having it's one-year birthday next month!  Big thanks to Clare for her sparkling review of You Had Me at Merlot…
"Lisa's writing style is witty and funny and I loved the references to Beyonce, more so when Elle tried to teach her friends how to shake their bums and dance to 'All the single ladies' … If you want a novel that makes you laugh, smile and want to hop on a plane then You Had Me at Merlot is defiantly for you."
More to come…