Merlot Blog Tour Round-Up #4
The You Had Me at Merlot blog tour is PRETTY EPIC.  So I want to send a big fat thanks to the following lovely lovely bloggers, who I wouldn't be able to pour You Had Me at Merlot out into the world without.  It'll have to span over several posts, so here goes the next batch…
Dizzy C's Little Book Blog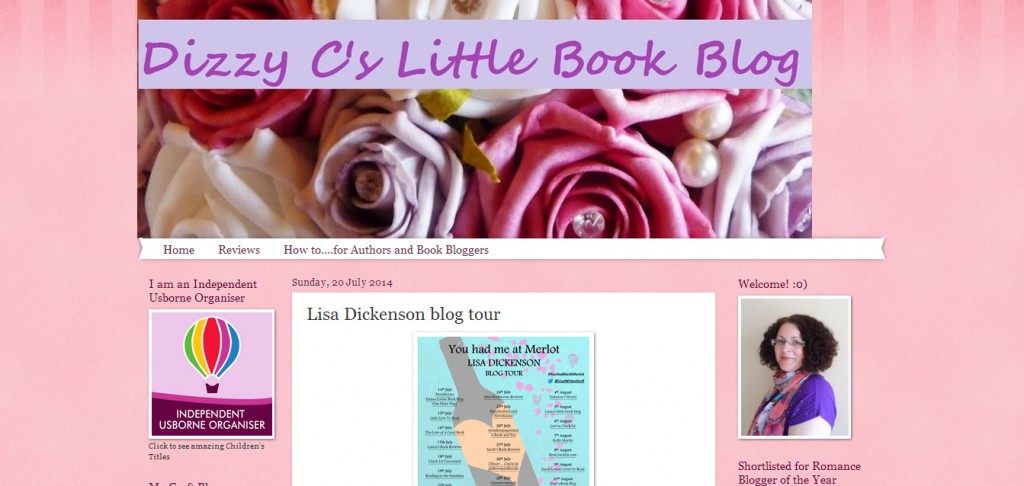 Lovely Carol let me invade her blog today and yabber on for a while answering some questions, such as what research I had to undertake for Merlot, and which books I was looking forward to devouring over the summer.  But I'm not telling you the answers!  You'll have to click on the pic above to find out.  So there.  Thank you Carol!
A Spoonful of Happy Endings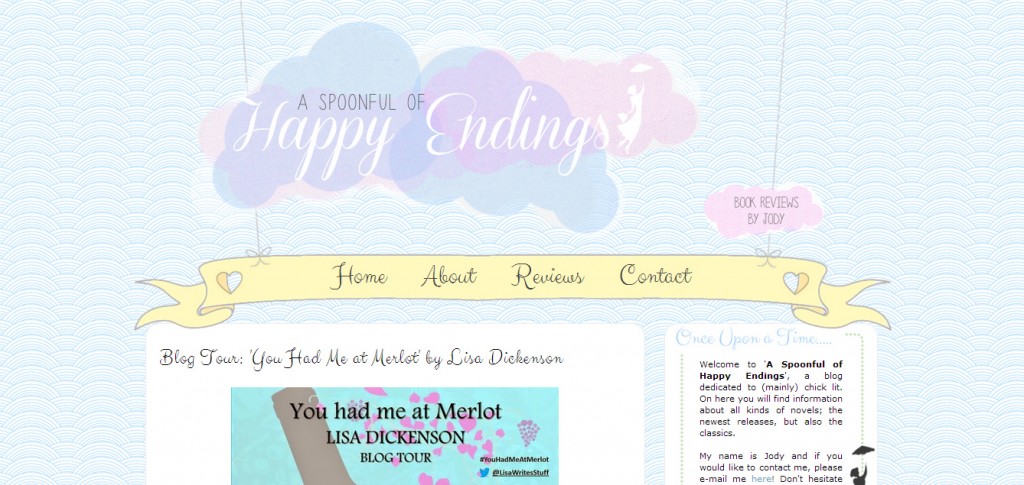 Not only is Jody brilliant, and her website brilliant, she also has agreed to pilgrimage to Wilmington, North Carolina with me in an attempt to revive Dawson's Creek.  It's going to be AMAZING, much like her lovely lovely 10/10 review of You Had Me at Merlot!  Massive thanks, Jody!
"Lisa Dickenson has done it again, what an absolutely fantastic read! I loved everything about this book. Yes… Everything. I just tried to think of something, even something small, I didn't like, but I can't think of anything … 'You Had Me at Merlot' is an incredibly funny, feel-good, sunny romantic comedy which is the perfect summer read. I hope publishers are standing in line to give Lisa Dickenson a book deal, because she is undoubtedly one of the most exciting new voices within the world of chick lit and I can't wait to read more of her work in the years to come!"
The Book Corner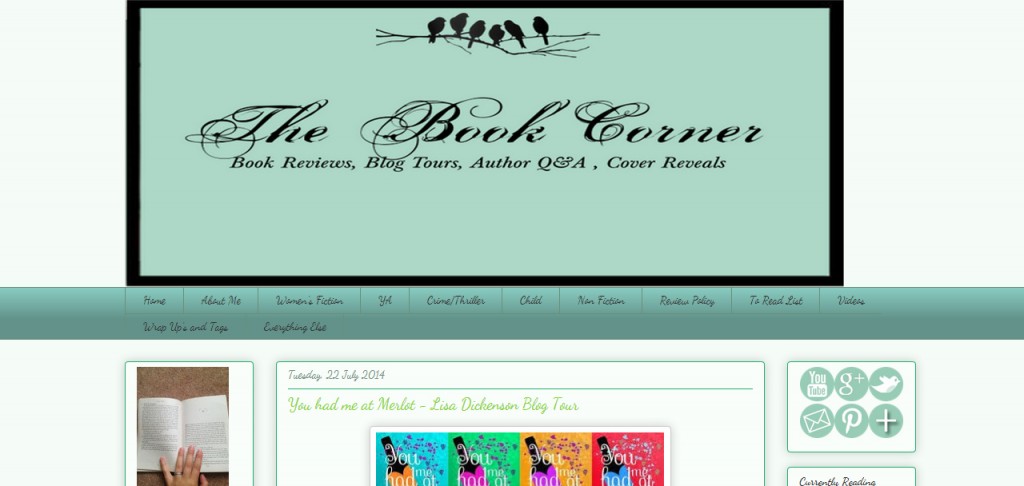 Off I went to Sam's Book Corner… I'm lucky enough to have met Sam at the Sunlounger 2 party, and let me tell YOU, readers, she is just awesome.  I love the review she's given Merlot as well, because she's divided it into the four parts and picked out her favourite quotes from each!  Thank you loads for this, Sam!
"I thoroughly enjoyed all parts of this story and it is one I would read again and again. It is one to include in your suitcase for you holiday; if you are not going away this year you are still going to not want to miss out on this! It is perfect even for afternoons in the garden and of course with a lovely glass of wine!"
More to come…