Merlot Blog Tour Round-Up #3
The You Had Me at Merlot blog tour is PRETTY EPIC.  So I want to send a big fat thanks to the following lovely lovely bloggers, who I wouldn't be able to pour You Had Me at Merlot out into the world without.  It'll have to span over several posts, and here's the third, bringing us to the 17th July…
She Loves To Read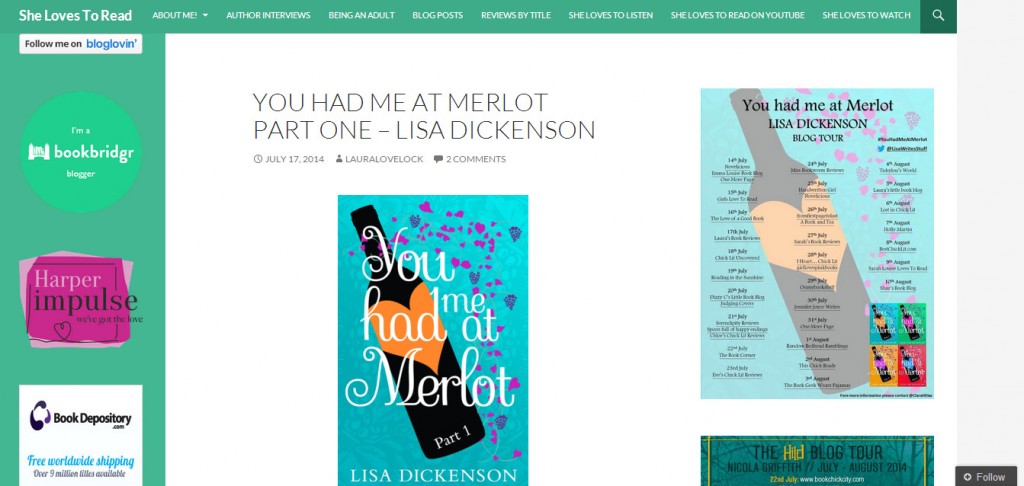 I MET LAURA IN REAL LIFE!  She is AWESOME.  We met at the Sunlounger 2 party, so I was honoured to be on her site for the blog tour.  She gave a lovely review for Merlot, so a big big thanks to her.

"Lisa is back with a total bang.  I am in love with Lisa's style of writing and her personality shines through the pages. The wit is just sublime and her writing has me laughing constantly."
Chick Lit Uncovered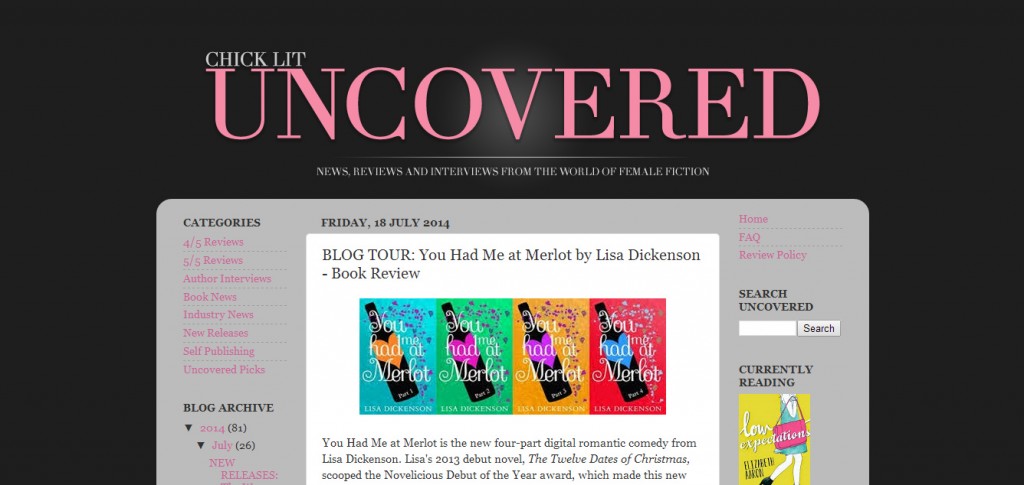 Off I trotted the next day to see Chick Lit Uncovered, who also gave Merlot 5/5!  I couldn't believe it!  I am a lucky girl, so thank you thank you thank you, guys!!
"Lisa Dickenson is a talented author, and it shows in You Had Me at Merlot. For anyone looking for a witty, romantic tale, this is the perfect read. I instantly loved Elle and her funny yet serious manner, a contrast to that of Laurie. You Had Me at Merlot is a wonderful book; hard to put down and full of laughs, friendship and the setting of gorgeous Tuscany. It's a highly recommended summer read." 
Reading in the Sunshine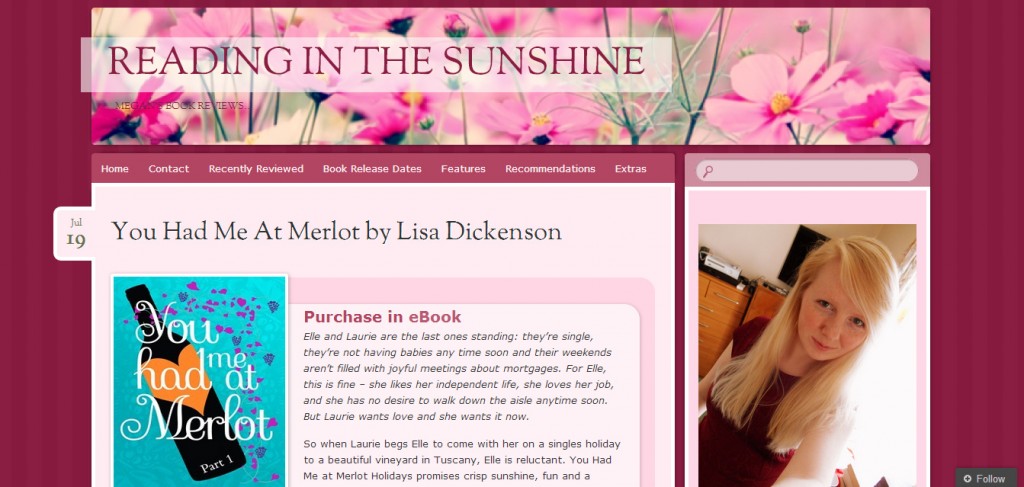 Guttingly, I haven't met Megan in the flesh, as she was the only Gosling Girl who couldn't make it to the Sunlounger party, but one day I WILL meet her, whether she likes it or not!   She had Merlot on her pretty website on the 19th July, and among lots of other lovely things, said this (thank you Megan!)…
"Ohmygosh I LOVED THIS I loved this I loved this! Lisa is such a fantastic writer – she always manages to draw me in straight away and You Had Me At Merlot grabbed me straight away … A tip for you all: sit out in your garden on in the sunshine with some wine while you read this – it'll be like you've been transported there!"
More to come…