Merlot Blog Tour Round-Up #2
The You Had Me at Merlot blog tour is PRETTY EPIC.  So I want to send a big fat thanks to the following lovely lovely bloggers, who I wouldn't be able to pour You Had Me at Merlot out into the world without.  It'll have to span over several posts, and here's the second, which started on Day 2 of the tour…
I Heart.. Chick Lit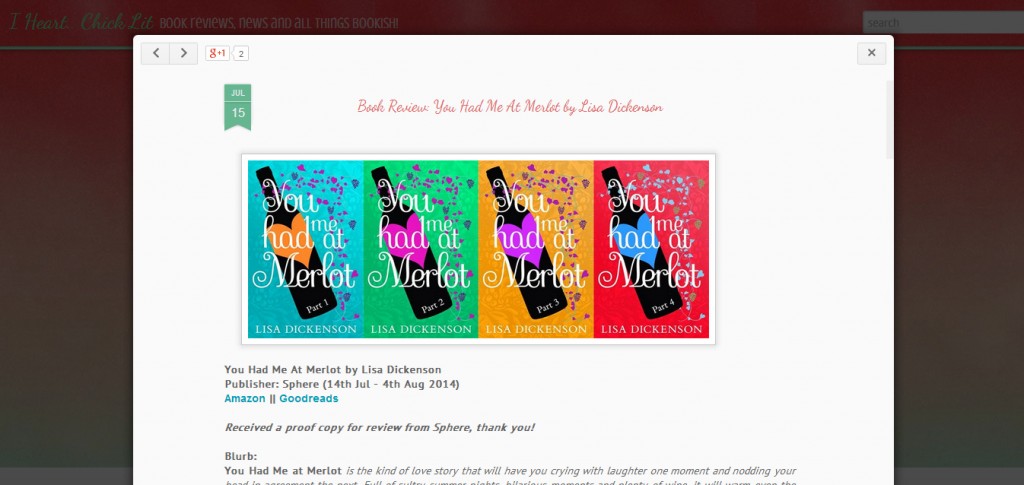 Ahh, I love Kev… I would like to move to Malaysia and live with him and learn Beyoncé dance routines with him over a Starbucks or three…  On day 2 of the blog tour he gave me a stonkingly nice review, a celeb casting and 5 hearts / 5!
"Lisa Dickenson's humour and irresistible charm shines like a star through her heroine … You Had Me At Merlot is as sparkling as the crisp, tart white wine and as delicious and satisfying as your favourite warm, sultry Merlot." 
*blush… stop don't stop*
Girls Love To Read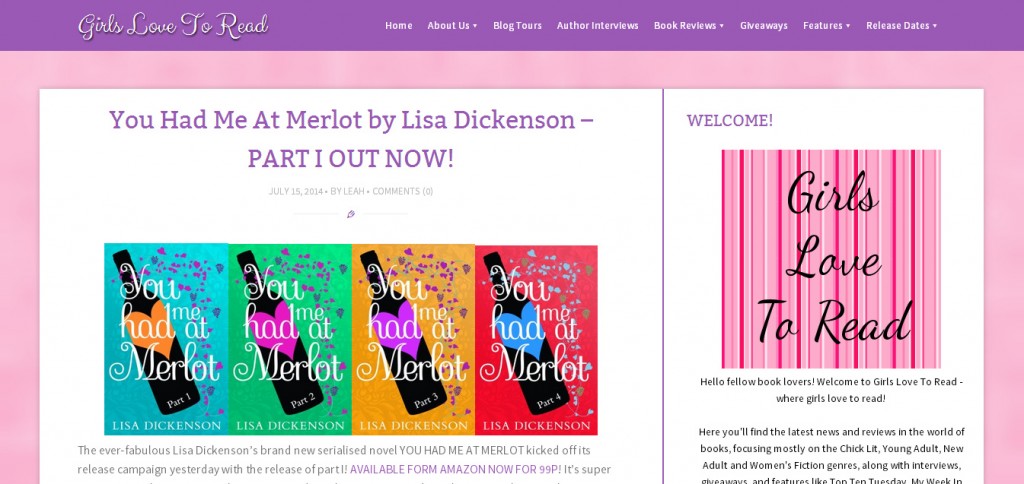 Then lovely Leah put a book news piece on her fab site, Girls Love To Read, about the release of You Had Me at Merlot, so big big thanks for this Leah, it's so appreciated!
The Love of a Good Book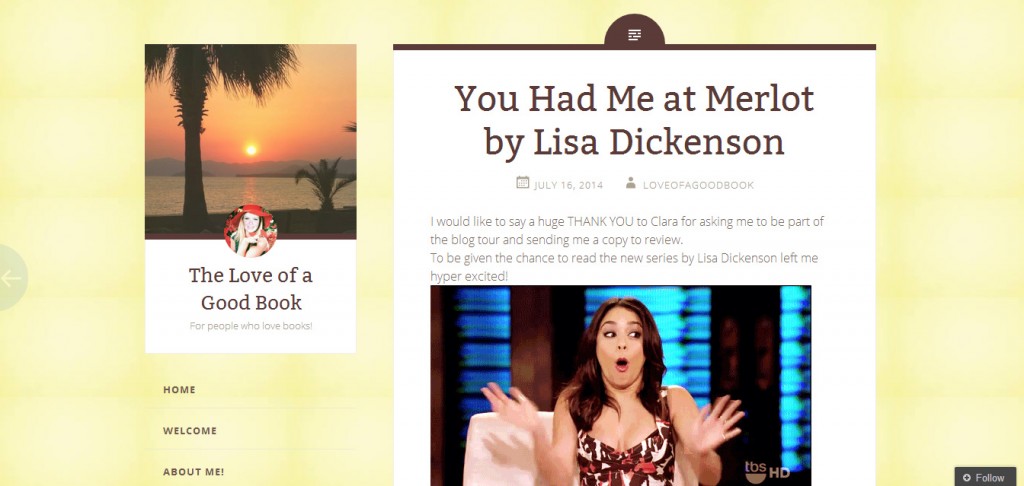 Then came one of the funniest posts about Merlot from Kirsty, who I am LUCKY enough to have met in real life (guys, she really does have amazing hair).  This review is chockablock with hilarious and apt gifs as well as lovely words – please check it out!
"I absolutely loved this series, every part left my mind wondering what would happen next, what surprises the guests had in store for us.  The characters are incredible, a great mix of people who add fun and flare to this amazing read … Lisa Dickenson has created a world where singledom shouldn't be frowned on, it should be celebrated *Starts doing the single ladies dance*"
More to come…