Merlot Blog Tour Round-Up #1
The You Had Me at Merlot blog tour is PRETTY EPIC.  So I want to send a big fat thanks to the following lovely lovely bloggers, who I wouldn't be able to pour You Had Me at Merlot out into the world without.  It'll have to span over several posts, but here's the first, and where the blog tour began…
Novelicious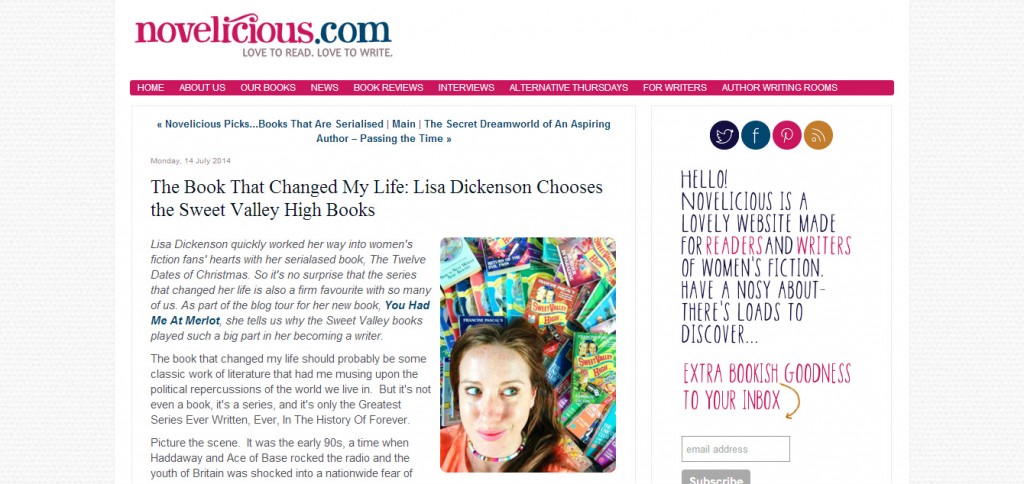 Novelicious have been just fab since I started this whole writing lark, letting me blah-blah-blah away on their site countless times.  On launch day of Part 1 of Merlot there I was again, nattering away about the book that made me want to be a writer.  Quelle surprise: it was Sweet Valley High.
EmmaLou Book Blog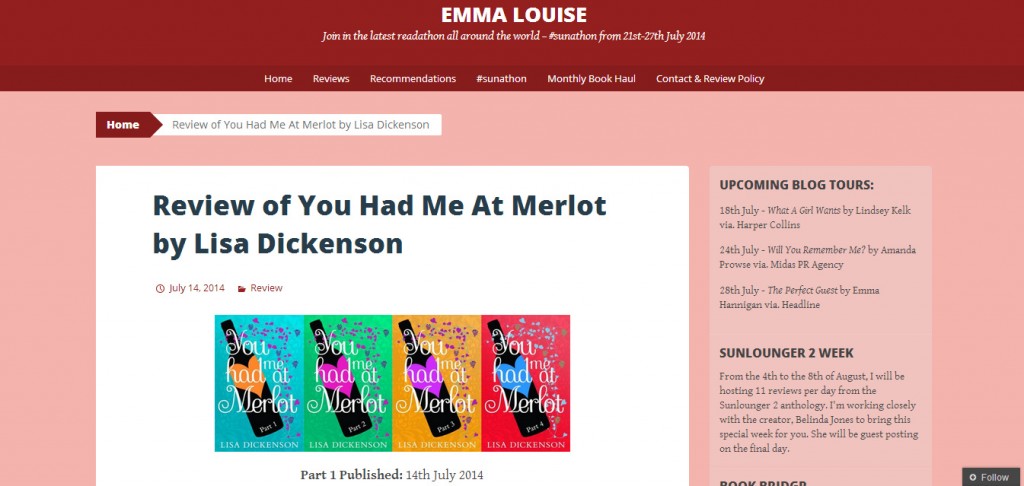 The sparkletastic and super-suportive Emma Louise gave me my first launch day review, which thankfully was good! (THANK YOU E! xx)
"Overall, this is my perfect read of 2014. I would happily read it over and over again. It was witty in the right places, filled with love, beautiful descriptions and sentimental wise words."
One More Page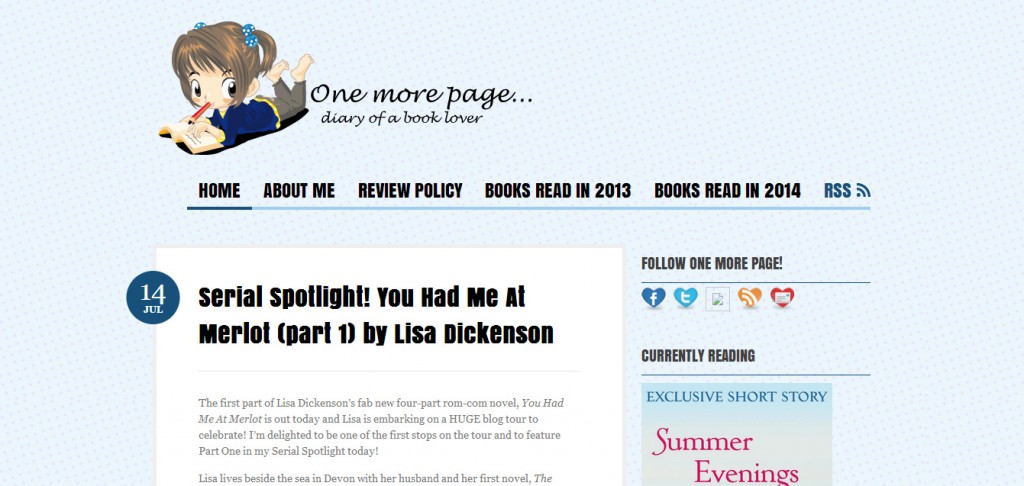 Then I off I went to see the wonderful Amanda of One More Page who gave me a lovely 5/5 review on her Serial Spotlight feature, thank you so much Amanda!
"It's always exciting to discover a new author and Lisa Dickenson has jumped straight onto my 'funny and fabulous' list … Lisa's writing is sassy, funny and easy to relate to and with the parts being released weekly, thankfully there won't be long to wait to find out what happens next to Elle, Laurie and the other guests in Tuscany. This is a great start to a new summer serial and I'd highly recommend adding You Had Me At Merlot to your summer reading list!"
More to come…