12 Days / 12 Dates: Day 12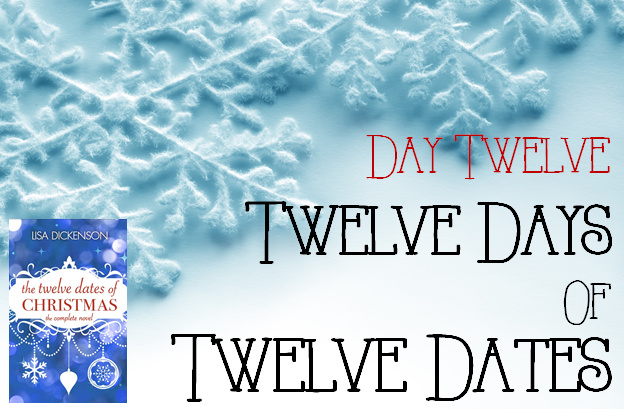 On the twelfth of Christmas, Lisa gave to you:
stocking fillers for the Twelve Dates characters…
1. For Claudia, giant strawberry cream Quality Street, filled with strawberry creams
2. For Nick, clothboand hardback of A Christmas Carol by Charles Dickens
3. For Penny, a wine glass-bottle
4. For Claudia's dad, Joe, Best Dad in the World mug
5. For Nick's mum, Christine, Belgian chocolate biscuits from Marks & Spencer
6. For Flippers the Bernese Mountain Dog, his very own panettone
7. For Seth, a Twat of the Day badge
Merry Christmas!
L xx